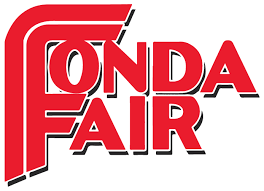 182nd Annual Fonda Fair
The 182nd Fonda Fair is scheduled for Wednesday, August 30th, through Labor Day Weekend, Monday, September 4th.
Visit the Fonda Fair Website for more information and the Events Page for Schedule! Remember to donate to the local non-profit organizations by parking in the Village Parking Lot across from the Fairgrounds.